📆 22/08/2021 , Sunday, ☁️
🕰 11:21 AM.
It was a cloudy Sunday morning. I was sleeping peacefully till 8:45 AM when my daughter started crawling all over me and my husband asking wether I am awake already… . Well, now I am, darling, many thanks 🤦🏻‍♀️! After having a delicious breakfast (eggplants with home-made tomato sauce, yummy 😋) and getting the kitchen back to the clean state (it's very hard to keep it that way), I've decided to finally repair my little old fellow iPhone 7. Several weeks ago I went on vocation to Cyprus and broke the rare camera glass and the screen as well, because I somehow managed to drop the phone on the pavement 3 ❗️times! To be honest, these were not the first times when my iPhone met some surface harder than my palm, so it's a miracle this had not happened before.
Camera Cover Glass Replacement
To be honest, there was nothing that hard in this process. I've followed the instructions from ifixit website. I've ordered this rare camera glass from Aliexpress. There was only one slight difference 🤏: my spare parts kit consisted of double-sided circle tape with the glue applied to the both sides and the glass itself. In the video the glue was already on the glass. So, I only had to add one step to the process: first, stick the double-sided glued tape to the camera rim, remove the upper paper part, and then - put the glass above and press slightly. Here is the result 👇.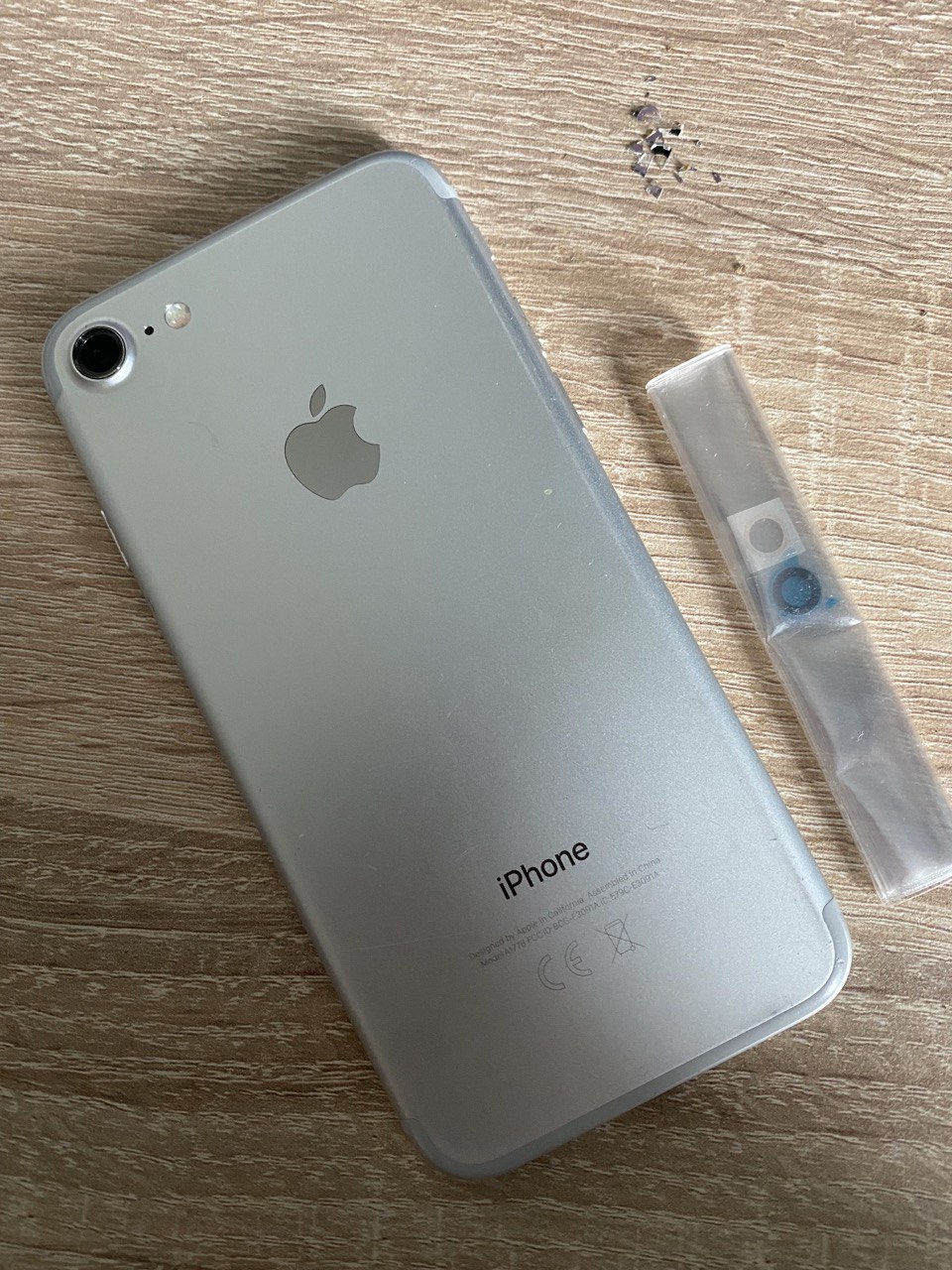 Screen Replacement
I've ordered this water proof thing and this screen from Aliexpress. Here are the instruction I am going to thouroghly follow with trembling hands and sweat all over the face.
References
[1] iFixit, iPhone 7 Screen Replacement
[2] iFixit, iPhone 7 Camera Cover Glass Replacement